Technology | Oakland
DACAHack 2018
Member Cost:
Free
Non-Member Cost:
Free
Download Event:
iCal
|
Google Calendar
BOOKINGS
DESCRIPTION
Hacking Isolation
#DACAHack is the next Hackathon Academy by Qeyno that will once again invite Bay Area youth to solve the world's biggest problems through a three-day immersive experience with coding, design, and innovation.
Youth will be expected to build "sanctuary" apps to address the growing insecurities and safety-risks for those facing forced deportation for themselves and/or their families, and displacement due to homeless, the hurricane disasters in Puerto Rican and other affect states, and the aftermath of the Sonoma County California fires devastation.
In the tradition of the hackers who conducted the Underground Railroad, #DACAHack is focused on "hacking alienation" and youth will become Trailblazers alongside their mentors to innovative ways to help other youth find their way home and towards freedom.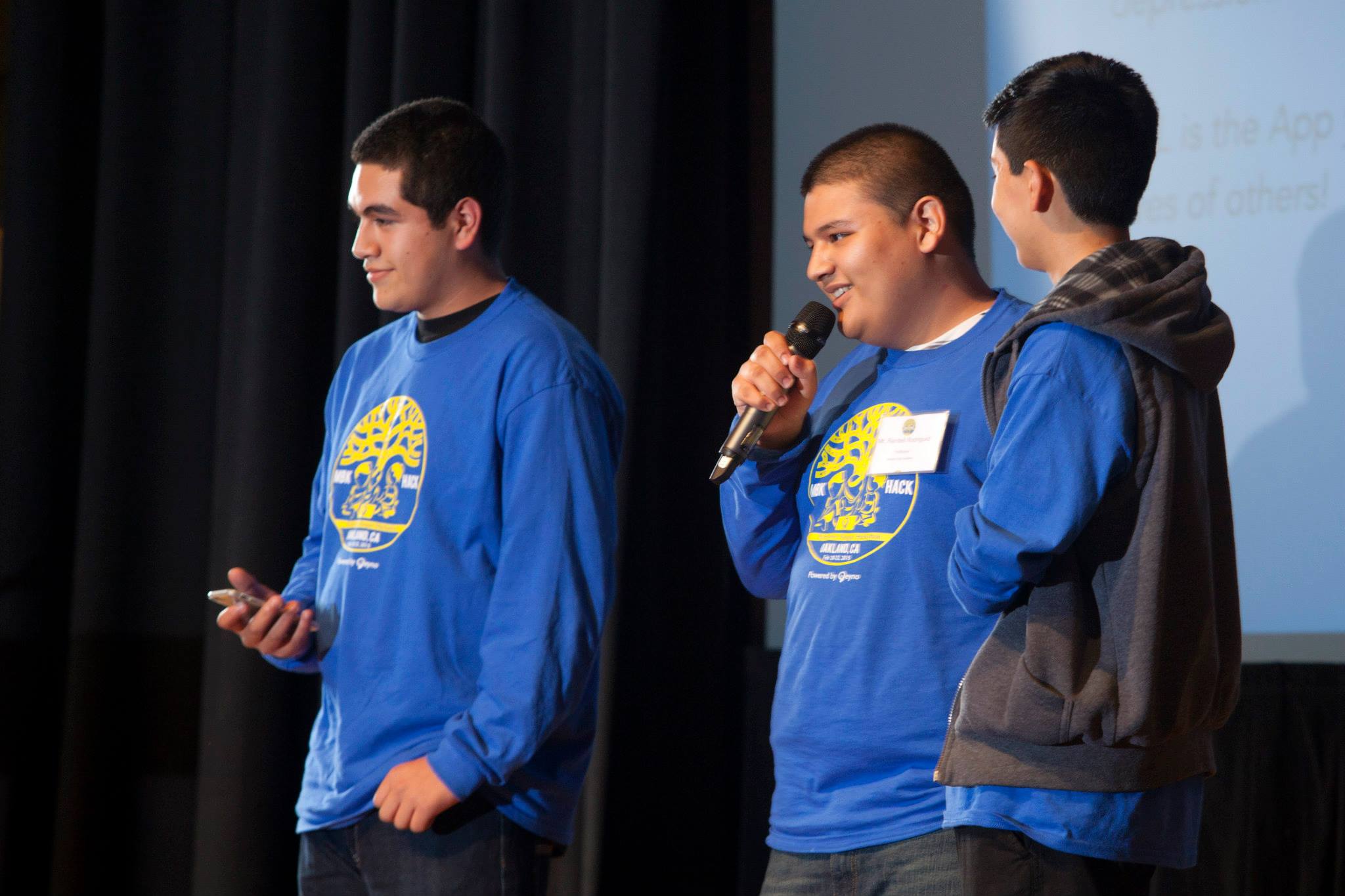 For YOUTH (Trailblazers):
Do you have an idea for an app or website that solves a problem that you care about? We care too! Qeyno created this magical opportunity for you to make it happen in three days.
You Don't Need to know How To Code!
Don't know how to code or design? Our mentors will show you and help you along, building the app or website of your dreams. The will also prepare you to present and pitch your idea to a panel of experts who share their wisdom on taking your prototype to the next level.
So what are you waiting for? Become a Trailblazer and complete our application process to become one of the chosen few to experience a Qeyno Hackathon Academy.
For MENTORS (Adult Professionals – Developers, Designers, Innovators):
A Qeyno Hackathon Academy is a great place to not just practice your coding and design skills, but to take them to the next level through an intense and immersive hackathon experience like no other. You will be working alongside high potential youth from low opportunity settings who are excited to learn from you. You will be supporting them in the development of their prototypes and transforming their ideas into innovations.
DEVELOPERS – They will always remember the first time you showed them how to code a "Hello World" or how you helped pull them through the frustration of CSS or a javascript line. Some may have some coding experience, but most will not, and you will be introducing them to your superpower and awaken the hacker in them. We welcome the use of all programming languages.
DESIGNERS – The first time you show them your Wacom Tablet or how to flatten layers in Adobe Illustrator will change them forever. You will develop their talents as artists and creatives and reveal just how important the "A" is in STEAM (Science, Technology, Engineering, Art Design, and Mathematics. We welcome the use of all design tools.
INNOVATORS – Steve Jobs could not code or design, but was master in conducting the orchestra of talent around to create product symphonies. You will be helping our future politicians, business leaders, marketers, economists – and more, understand the role that STEAM has in every sector of problem solving imaginable. The future is written in code, and you will unlock their ability to manage their team, understand data analysis, and masterfully pitch their prototype to the world.

Hackathon Academy Schedule
Each participant will commit two (3) days to the event. Here is what our days will look like:
Day One: Friday, February 23, 2018


4:00pm – Doors Open & Check in Opens
5:00pm – Dinner + Networking
6:00pm – Welcome: Speakers and Hackathon Officially Begins
6:30pm – Pitches Start
8:00pm – Voting
8:25pm – Team Formation
9:00 pm – Wrap Up
Day Two: Saturday, February 24, 2018


7:00am – Breakfast
8:00am – Workshop: Intro to MVP and Rapid Prototyping
8:20am – Team Registration + Workspace Assignment
9:00am – Hacking Begins
12:00pm – Lunch
6:00pm – Dinner
10:00 pm – Wrap Up
Day Three: Sunday, February 25, 2018


7:00am – Breakfast
8:00am – Workshop – Pitching Your Best Self
12:00pm – Lunch
3:00pm – Pitch Deck Submission Deadline
4:00pm – Final Pitches
5:30pm – Judging & Awards
5:45pm – Rites of Passage Ceremony / Wrap Up
6:00pm – Community Celebration
* A final schedule will be posted and distributed closer to the event.
LOCATION
Oakland TBD
- TBD, Oakland CA
OTHER EVENTS
No events in this category