Media | San Francisco
How to get featured on Tech Media by Don Clark–WSJ/NYT+Emmy Award Winner
Member Cost:
$20
Non-Member Cost:
$20
Download Event:
iCal
|
Google Calendar
BOOKINGS
DESCRIPTION
HOW TO GET FEATURED ON Wall Street Journal, CNET and Forbes by PR Experts & News Emmy Winner and with special media guest: Don Clark formerly of the Wall Street Journal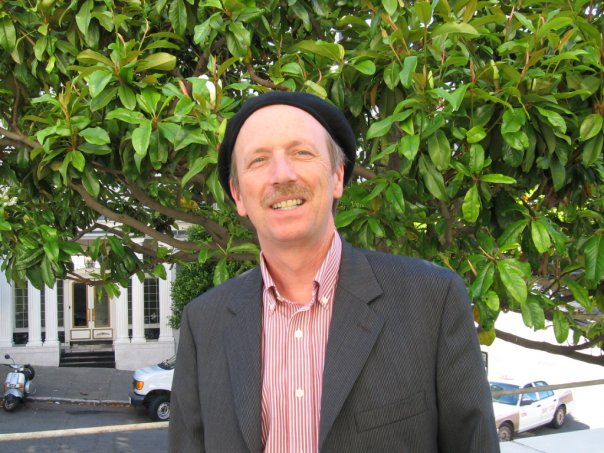 About Don Clark: Don Clark has written about the technology sector for nearly four decades, including 23 years at the Wall Street Journal and most recently as a freelance contributor to the New York Times. His reporting covered the rise of the computer chip, the personal computer, the Internet, smartphones and cloud computing, putting him in regular contact with the best-known business leaders of Silicon Valley. His career included six years at the St. Paul Pioneer Press and seven years at the San Francisco Chronicle before joining the Wall Street Journal, where he both wrote and edited stores about the technology sector. He was raised in Pasadena, Calif., and received a master's degree in journalism from the University of Minnesota and a bachelor's degree in English from the University of California at Los Angeles.
Join us for a Public Relations and Media Networking and presentation with national news Emmy award-winning former Journalist, Victoria Sanchez De Alba and former Television Producer, Chase Roberts – San Francisco Bay Area Communications experts, who have featured technology companies and startups in , The Financial Times, Forbes, Inc. Magazine, Wall Street Journal and other leading publications.
If your startup or business needs press coverage – then this event is for you! Chase and Victoria will teach you Media Relations 101 to get your startup in the media. Don Clark from the Wall Street Journal will offer insights about the inner workings of the media and what they are looking for.
Topics include:
• Strategy to approach the media
• Media basics – what are the materials to submit for consideration
• Contact with the media
• PR Crisis Management
• How to make your tech story stand out
AGENDA:
5.30-6 pm Registration
6:00-6:20 pm: Networking
6:20pm -Welcoming Statements
6:30-7:00pm: Don Clark shares his insight and expertise
7:00-7:15 pm: Q&A with Media
7:20-7:40 pm: Media Relations Educational Training (by Chase and Victoria)
7:40-8:00 pm: More Networking
EMCEE:
Kaustav Chaudhuri (KC Wisdom) is the co-founder of Pitch Globally (www.pitchglobally.com), one of the leading LIVE events based network of investors and entrepreneurs in Silicon Valley. He is also the author of Design Your Mindset and was part of a team of Silicon Valley experts who wrote The First Mile (John Wiley), on behalf of TIE, the largest organization of entrepreneurs in the world. He has extensive experience as an entrepreneur and an executive and has worked for both startups and corporations like HCL Technologies, TCG Soros (PE&VC Fund affiliated to George Soros) etc. http://www.pitchglobally.com/
Chase Roberts is owner of Chase Roberts Creative Services(http://www.chaserobertscreativeservices.com/), a public relations consultancy. She graduated Cum Laude from the University of San Francisco in Communications. Her skills provide communications consultation to a wide range of diverse clients through strategic created campaigns and media outreach.
Her background in the industry is extensive and had worked at a PR and AD agency for 5+ years on a variety of well-known client accounts. Ms. Roberts was also part of the media as – an Associate Producer at BayTV (KRON) for the television show "Take Issue" which aired four nights a week and covered current and important topics: news, tech, political and social; a Field Producer at the San Francisco bureau for Fox News Channel (nationwide); and a News Assignment Desk Production Assistant at BayTV. She also had a rare coveted internship at George Lucas (ILM). http://www.chaserobertscreativeservices.com/
Victoria Sanchez De Alba is president and owner of De Alba Communications, a well-respected multicultural Media relations/PR consultancy firm. Her agency provides communications consultation to a wide range of industries and service areas, raising public awareness through strategic media outreach and digital marketing.
Prior to establishing her firm, Sanchez De Alba worked in television journalism and investigative reporting for the Center for Investigative Reporting, Inc., (CIR) San Francisco, where she was part of a national Emmy award-winning team, as well as ABC/7 KGO TV, San Francisco, and CBS KOVR TV-13, Sacramento. http://www.dealba.net/
She received her Bachelor of Arts in Communications, with emphasis in Media Law, from the University of San Francisco, San Francisco, CA.
LOCATION
WeWork
- 600 California, San Francisco CA
OTHER EVENTS
No events in this category