Lecture | Berkeley
Race and Network in the Job Search Process
Member Cost:
Free
Non-Member Cost:
Free
Download Event:
iCal
|
Google Calendar
BOOKINGS
DESCRIPTION
Racial disparities persist throughout the employment process, with African-Americans experiencing significant barriers compared to whites. This talk will help us gain a deeper understanding of racial labor market stratification by bringing new theoretical insights and original data to bear on the ways that social networks shape racial disparities in accessing employment opportunities.
Existing scholarship points to two processes by which networks perpetuate racial inequality in the labor market: network access and network effects. In the first case, African Americans may receive fewer job leads through their social networks than whites, limiting their access to employment opportunities. In the second case, blacks and whites may utilize their social networks at similar rates, but their networks may differ in their effectiveness.
Pedulla will discuss his detailed research data on both job applications and job offers, which provide the unique ability to adjudicate between these processes. This data provides evidence that although blacks and whites utilize their networks at similar rates, these methods are less likely to lead to job offers for African-Americans. the question then becomes: how to explain these differential returns? After exploring the mechanisms of of network placement and network mobilization, Pedulla will conclude by discussing the implications of these findings for scholarship on racial stratification and social networks in the job search process.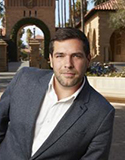 David Pedulla is an Assistant Professor of Sociology at Stanford University. His research interests include the consequences of precarious employment for workers' social and economic outcomes as well as the processes leading to race and gender labor market stratification.
His work has appeared in American Sociological Review, American Journal of Sociology and other academic journals. He has been quoted in the New York Times and Fortune.
LOCATION
IRLE Director's Room
- 2521 Channing Way, Berkeley CA
OTHER EVENTS
No events in this category