Technology | San Francisco
Social Impact in Tech: Panel & Brainstorm
DESCRIPTION
Come learn how you can leverage technology for good, with Hustle, MEDA, Lambda School, the Bill & Melinda Gates Foundation, and LendUp! We'll start with a panel on how these organizations are tackling social issues from different angles, exploring questions like:
– Should "social impact" be embedded into a product or service?
– How can your organization measure the social impact that it's having?
– How can your organization leverage technology as a tool to maximize impact?
– What do impact investors look for when making investments in tech?
The panel will be followed by a hands-on brainstorm, to think through how attendees (and speakers!) can hone their focus on social impact.
We'll make an impact right away by ideating in small teams on a challenge that the nonprofit, Mission Economic Development Agency (MEDA), is currently facing. MEDA will select the winning solution and share how they think it could be implemented!
Light fare and beverages will be provided.

AGENDA
6:00pm: Doors open
6:15-7:00pm: Panel
7:00-8:00: MEDA presents their challenge, small group ideation session, teams present their solutions
8:00-8:30: Networking and winners announced
Speakers: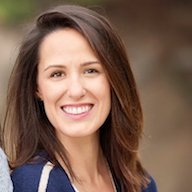 Jean Pembleton, Director of Higher Education, Hustle
Jean Pembleton is the Director of Higher Education at Hustle, the leading peer-to-peer texting platform for educational institutions. Jean worked as an annual giving fundraiser and volunteer manager at the University of Chicago before relocating to the Bay Area where she worked as a Major Gift Officer at Stanford Law School. She was also the Major Gifts Officer for the Chicago Symphony Orchestra and currently leads the higher education division at Hustle.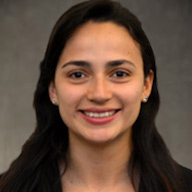 Laura Ospina Jaramillo, Finacial Capability Coach, MEDA
Laura is a financial capability coach with MEDA, helping consumers create budgets, prepare for tax season, and better asess their financial situations. Rooted in the Mission and focused on San Francisco, MEDA's mission is to strengthen low- and moderate-income Latino families by promoting economic equity and social justice through asset building and community development.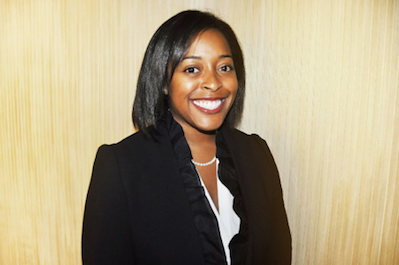 Kimberly Marshall, Senior Program Officer, Bill & Melinda Gates Foundation
Kimberly Marshall is a Senior Program Officer for Tech Investments in Postsecondary Success at the Bill & Melinda Gates Foundation. A technologist and investor, she funds innovative solutions that tackle the 11 million job gap expected by 2025. Prior to joining the Foundation, Kimberly spearheaded strategic growth initiatives across product, operations and policy at Uber, contributing to their growth from 19 markets to over 400 markets in 70 countries. Her investing background includes two venture capital funds, growth strategy advisory work for seven ventures across three industries, private equity at Macquarie Capital, and investment banking at Morgan Stanley. Kimberly earned undergraduate degrees in Economics and French from Harvard University and an MBA with a concentration in Entrepreneurship and Finance from the Kellogg School of Management at Northwestern University.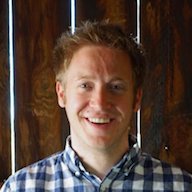 Austen Allred, Co-Founder, Lambda School
Prior to starting Lambda School, Allred was Senior Growth Manager at LendUp. Allred co-authored the book Secret Sauce, a textbook on the art of Growth hacking. Lambda School is a full computer science education that's free until you get a high-paying job. We invest in our students, train them for free, and take a portion of income if they get a job above a certain threshold. If they never make above that threshold or don't get a job in the chosen field, they never pay us a dime.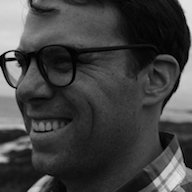 Tim Lucas, Social Impact Manager, LendUp
Tim is the Social Impact Manager at LendUp, a socially responsible consumer credit company, with a mission of helping anyone on the path to better financial health. He focuses on measuring customer financial health, driving changes to improve their well-being, and striking partnerships to advance LendUp's mission. Prior to joining LendUp, he was a Fuse Corps Executive Fellow for the San Francisco Public Library. Tim has a background in financial analysis, content, and product management.
Panel moderated by Amanda Lotz, Social Impact Senior Associate, LendUp
Learn more about LendUp career opportunities to help the 56% of Americans shut out of mainstream banking.
LOCATION
LendUp
- 225 Bush Street, Suite 1100, San Francisco CA
OTHER EVENTS
No events in this category